Dog Grooming Services in Cornelius, NC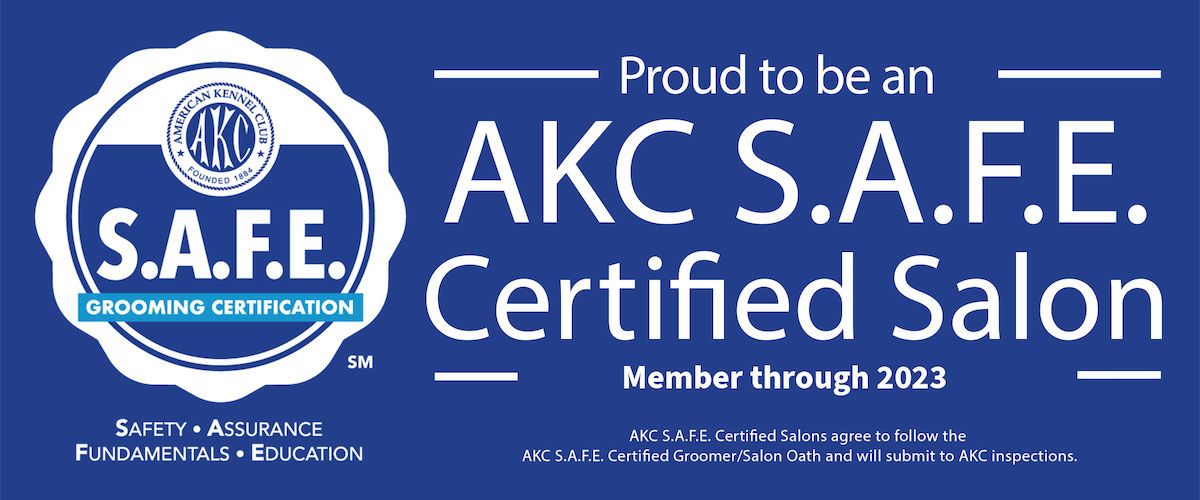 We believe that regular, thorough grooming is an essential element for every pet's health and well-being. Our professional groomers will help keep your dog in optimal hygiene and look fabulous at the same time. After one visit you'll agree that our experienced staff is among the best in the industry. Our spa menu provides a selection of luxurious and healthy spa treatments. Your dog's coat, skin, teeth, and nails will look, smell and feel better. Call us with any questions or to schedule your appointment today!
*NOTE: Prices may vary based upon the type and condition and length of the coat. Additional charges may be necessary for de-matting, undercoat removal, behavior issues, or extensive breed-specific styling. Prices are subject to change. Please relieve your pet prior to the appointment.

Late Cancellation and No-Show Policy: If you arrive 10-15 minutes after your pup's scheduled appointment time, we will either apply a $15 late fee to complete the originally scheduled services or reduce the level of services we are able to complete. This will be decided by the groomer based on time of day and if we have additional staffing available to help complete the original service.
If you arrive more than 15 minutes late, we will need to reschedule your pup for a later date (credit card required for booking).
If you cancel within 24 hours of your scheduled appointment:
• 1st time - it's on us!
• 2nd time - credit card required for booking; 50% charge for scheduled services.
• 3rd time - credit card required for booking; 100% charge for scheduled services.
If you do not call at all and do not arrive for your appointment (no call/no show), you will be charged 100% for scheduled services as we will not be able to backfill your appointment.
Grooming menu below will be effective as of 2/1/2023. Please call with any questions.
What Our Customers Say
We love our customers & their dogs! See why pet parents in & around Cornelius choose us for their dog grooming and pet supplies!
Come visit our pet supply store in Cornelius, NC specializing in quality food, treats, and supplies for dogs.